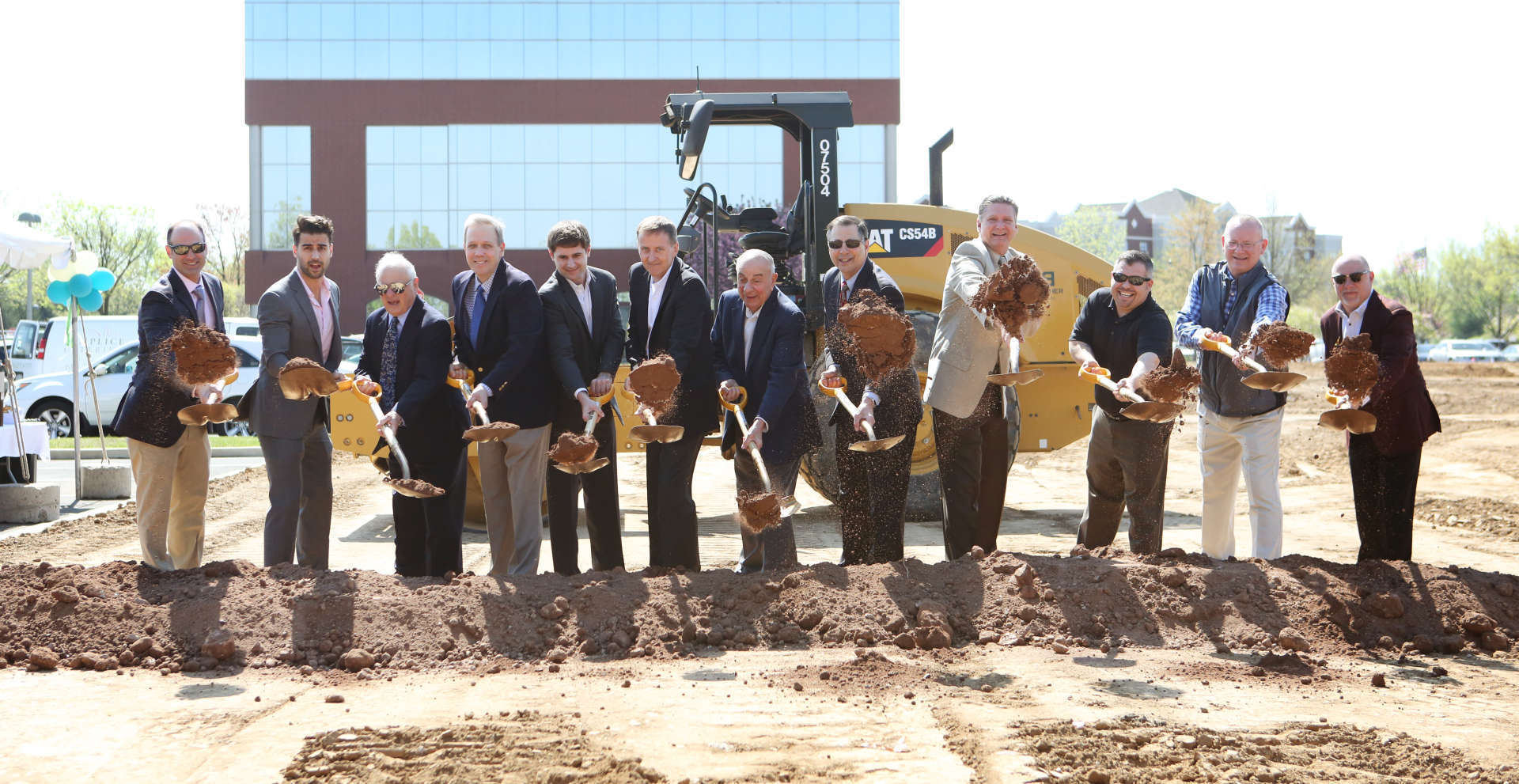 The Bentwood Team celebrates Bentwood's groundbreaking on May 3, 2018.
About Tornetta Affiliates

Tornetta Realty Corp.'s three generations of professionals are exacting in their management and are knowledgeable and eminently experienced in the art of arranging successful transactions.
The company's corporate operations are departmentalized into areas of specialization, including office, commercial and industrial sales and leasing; investment sales; restaurant, hotel and tavern sales; property management; planning and development; and ancillary services such as marketing. Tornetta Realty Corp. has developed and marketed some of Montgomery County's most viable and prosperous business and industrial parks, strip shopping centers, and executive office complexes.
Valley Forge Properties is one of many development entities owned by the principals of Tornetta Realty Corp. Valley Forge Properties has developed many large commercial mixed-use projects on either a stand-alone basis or under a condominium structure. Their philosophy of creating legacy assets has led to quality developments in the Tri-County area. This is evidenced by the attention the company puts into quality selective construction, as well as through a diverse amenity program that positively impacts the communities in which the developments are situated.
About Altman Group Affiliates

Elon Development, Allied Construction and Altman Management will play critical roles in the development and operation of the Residences at Bentwood. As a network housed within a single organization, the affiliates offer a seamless integration of development, construction and property management services.
Altman Management Company provides high-performing real estate investment opportunities and superior property management services for its own properties and as a third-party manager. Staffed with experienced teams of community managers, caring leasing consultants and service technicians, Altman Management operates approximately 60 superbly managed apartment communities comprising 12,000 units.
Elon Development Co. Inc. develops both ground-up and adaptive re-use residential market and affordable rental projects, primarily in the Pennsylvania and New Jersey market. With projects containing countless residences and more than 60 years combined experience ranging from luxury homes to high rise affordable housing, Elon's leadership provides an ideal mix of experience and versatility in the housing development space.
Allied Construction Services is a general contracting and construction management company offering a comprehensive range of services throughout the entire construction process. Allied has successfully completed the renovation, rehabilitation, and new construction of thousands of multi-family homes and more than 1 million square feet of commercial properties.
Bentwood Campus
Bentwood Campus is one of the most recognizable real estate settings in Montgomery County, featuring a Hyatt House Hotel, 100,000 square feet of Class A office space and an esteemed KinderCare Daycare Center and the new Residences at Bentwood.
CONTACT INFORMATION
 201 East Germantown Pike, Suite 1000

East Norriton, PA, 19401